Be advised, the big R and crew are now the scourge of the Pacific!  We downlocked to saltwater at 5pm today, and captain and crew are ashore at Balboa Yacht Club.
Things could get rough here, as there is a large variety of spirits available in Balboa, and we are sampling all.  We fought off howler monkeys and caymans to arrive here, so the crew is well deserving.
Weather is great, wish you were here, next stop Costa Rica!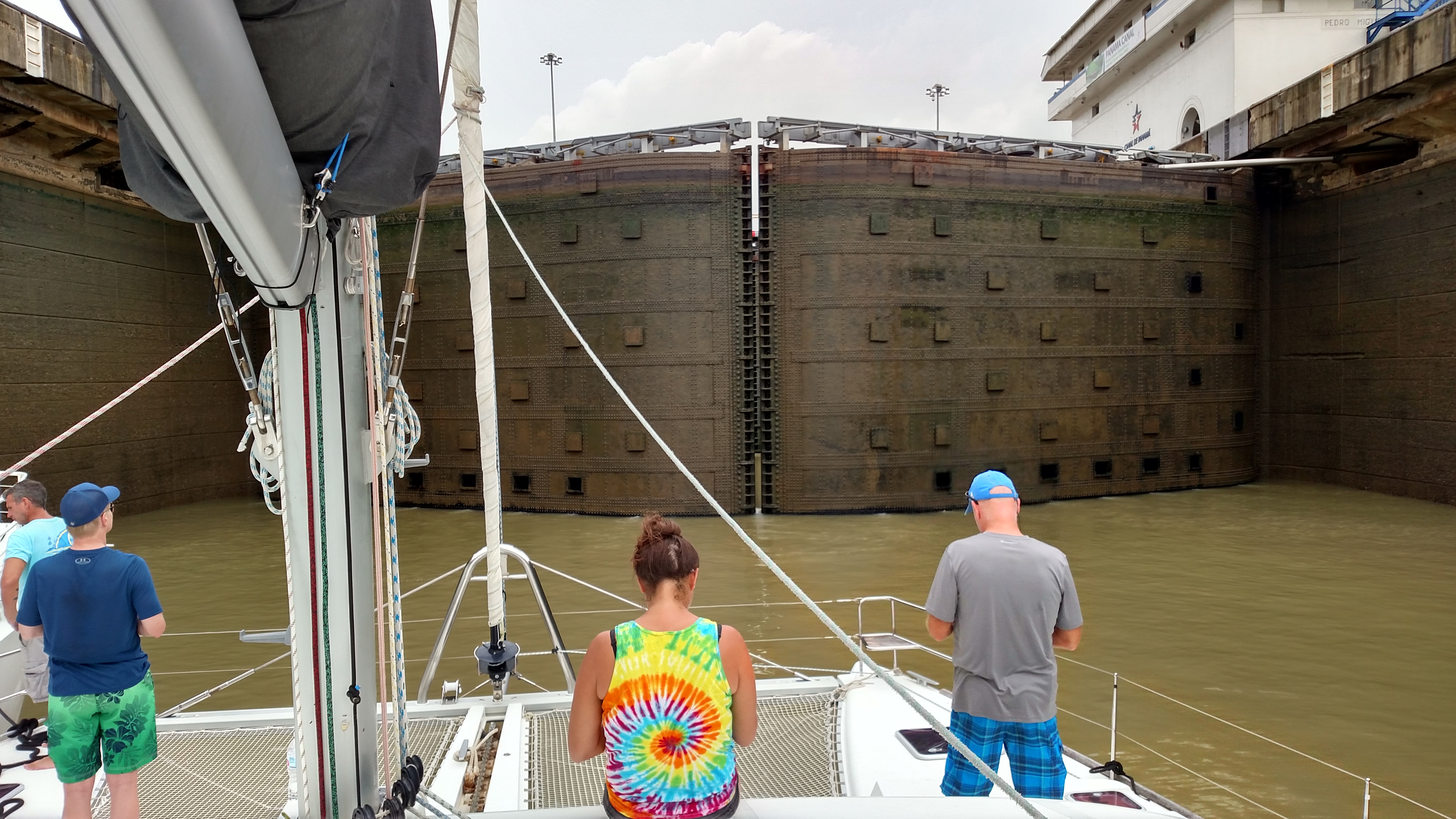 ­