Greetings from Cmdr. S/V Reliant!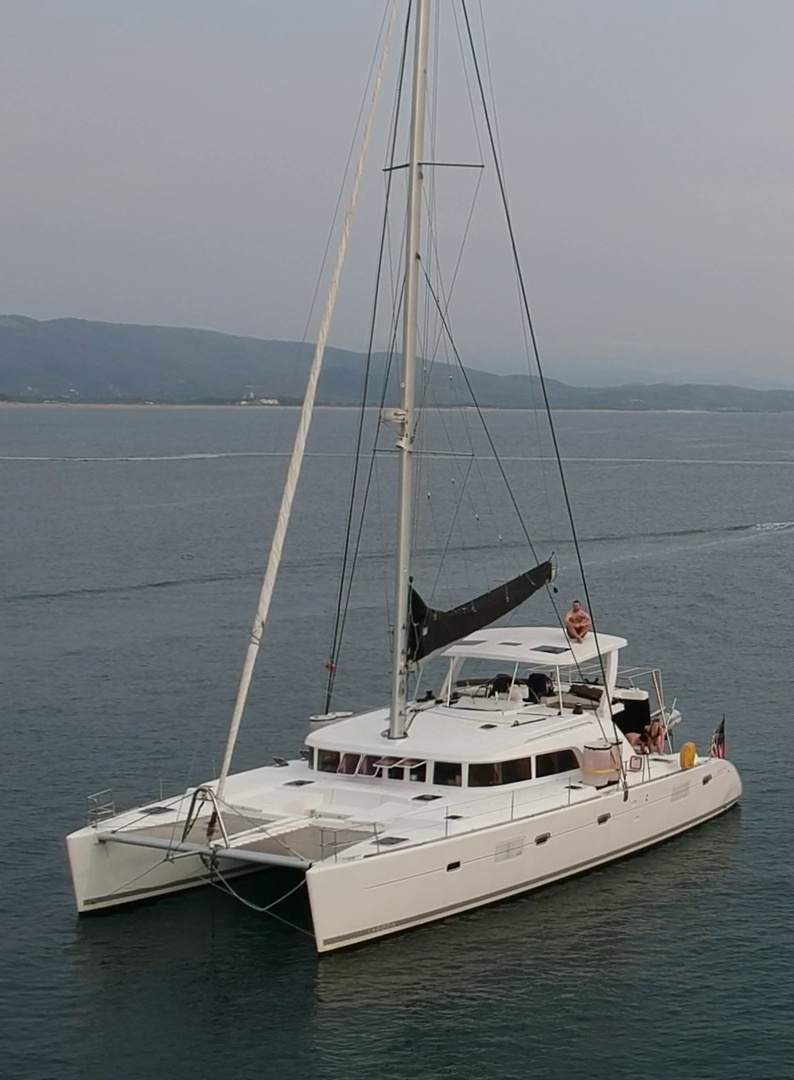 Mission complete! Reliant is back in the USA, currently docked at the Del Rey Yacht Club in Marina del Rey. After being in international waters for more than a year, she is officially in her home port, and better than the day she left Florida.
Thanks to all who helped on shore and on board, and hope to see you in California!
Read below for the original mission statement.
If you are reading this you are aware of the mission, so I will be brief.  The goal is simple, bring a 51′ 2011 Lagoon 500 from Florida to California, by any means necessary and any route by which meets the requirements of the service!
"So you're afraid to go 'round the Horn Mr. Christian, are you?  Are you a coward too, sir?" Capt. William Bligh, HMS Bounty
Yes…plus I still have to work.  So my proposal is that one week a month, for the next 12 months, we sail, dive, explore, and party our way across the entire Western Caribbean and both Central American coasts!!!  Sounds like more fun than eating hard tack and breaking ice off the rigging south of Tierra del Fuego, right!?
Here is a map of the basic route…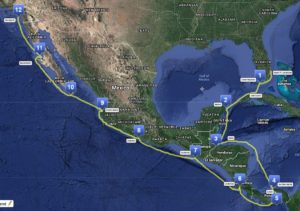 Of course, I've never sailed the Western Caribbean, never even sailed more than 150 miles in a straight line, and I don't speak Spanish, but how hard can it be?
Here's what Capt. Bligh has to say about our chances…
Now that questions about navigation, seamanship, and rations are out of the way, I know some of you are concerned that Margaritaville Radio will be the only on board entertainment.  Rest assured, at least one entire hour per day will be dedicated to non-Jimmy Buffet multimedia experience, subject to the captain's discretion.
Of course, crew will need to rationalize requests for any other so called "alternative" form of entertainment not available on Margaritaville Radio.  I mean, really, we are going to be in the Caribbean. Why would you want to listen to anything else?
So I think we've covered all the important stuff.  Basically, make sure your life insurance policies are paid up, and if you end up in a prison in Guatemala or Panama for 'reckless' seamanship, it's not my fault.
Really though, there is nothing to worry about.  I've done many years of research, studying well respected sources of maritime knowledge.  One great yacht delivery skipper once said:
"Best way to find out is to get 'er out on the ocean…if anything's gonna happen, it's gonna happen out there" Capt. Ron
So take a look at the tentative route plan, pick your favorite leg, and pack your swim suit, because it's going down!